Quickie 40m NVIS Antenna
The Original Idea

The Idea, as implemented with my Jeep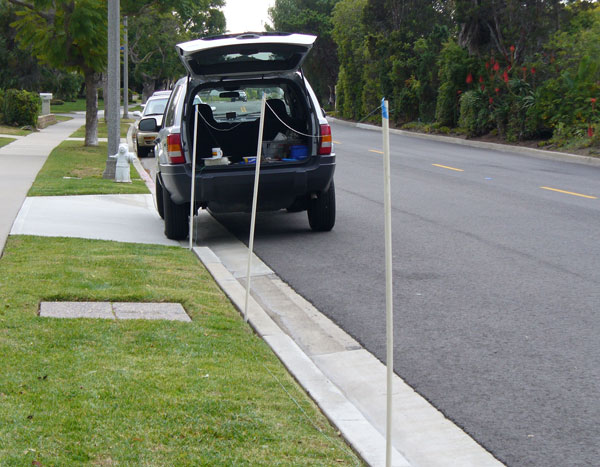 The Icom AH-4 automatic antenna tuner is under the coffee cup. It is grounded to the car frame at the left
end and a green ground radial runs from there along the base of the PVC pipes. The HV insulator is
on the right end. A 33 foot piece of number 22 wire runs from it along the top of the 5-foot poles.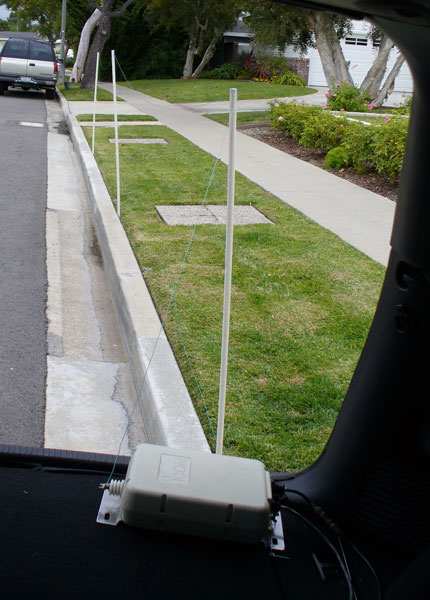 Good reports were received on 40m during mid-day from stations
within a 200 mile radius with the Icom IC-706 set for 50 watts.