Solar Powered Lighting System
This system was assembled for use by missionaries in a Philippine
village that had no other source of electricity.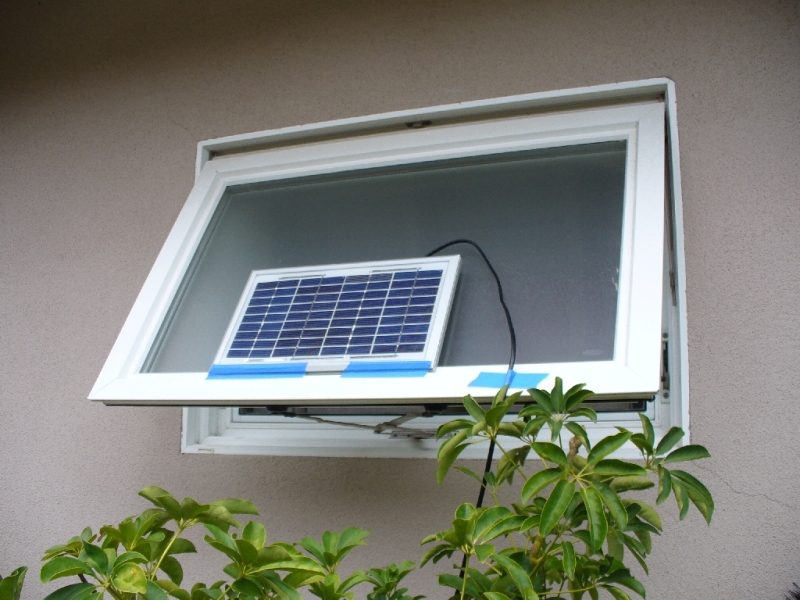 Testing of the 5 Watt Solar Panel
The angle of the window was ideal for pointing at the sun at my latitude.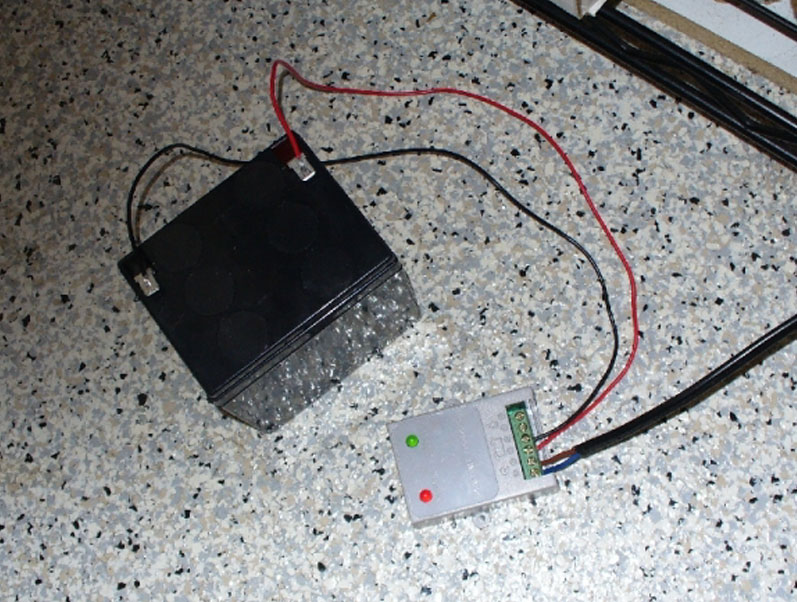 The 3 amp charge controller was over-kill for this job, but made the project easier.
The battery is a 12 volt, 5AH sealed lead-acid unit commonly used for home alarm systems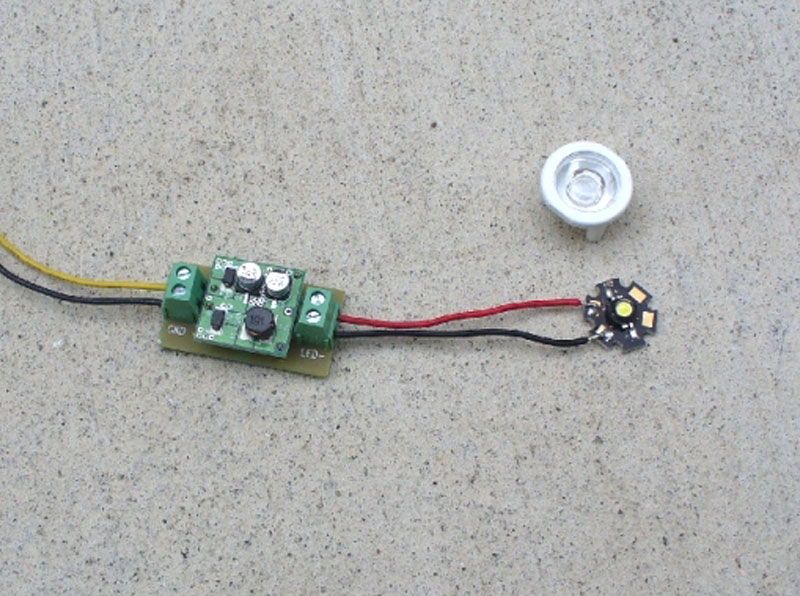 Current Source and One-Watt LED Lamp.
The Lens/Reflector assembly will be attached to the white-light LED
One watt, when focused, will allow you to read a newspaper about 5 feet away.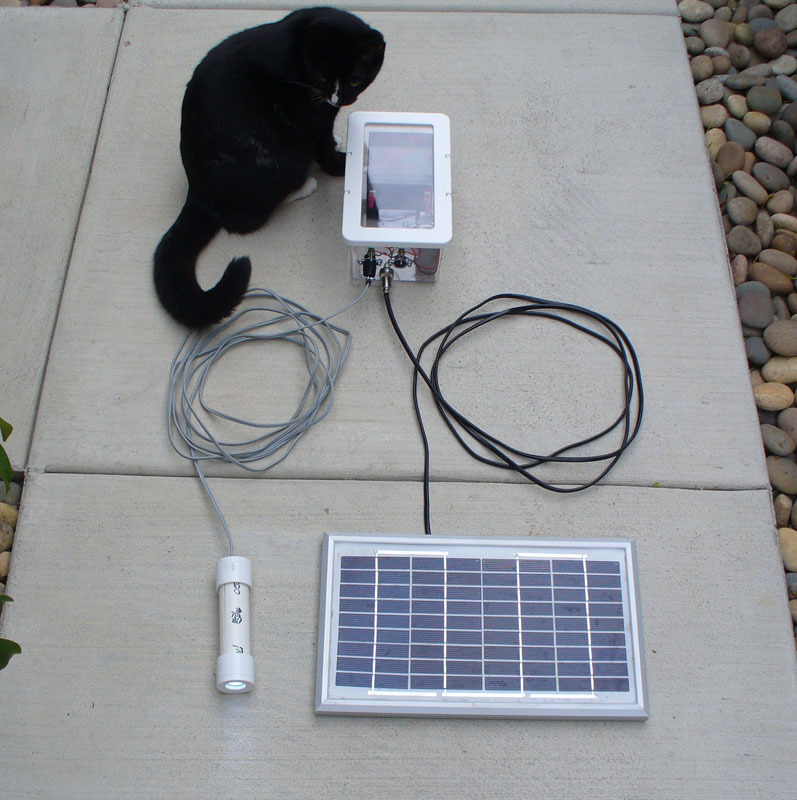 Inspector Sparky Checks out the Final Assembly
The Current Source and LED fit into the PVC pipe assembly to form a hanging pendant lamp
Charge controller and battery fit in the more-or-less waterproof box.
Two lamps were delivered with the unit.